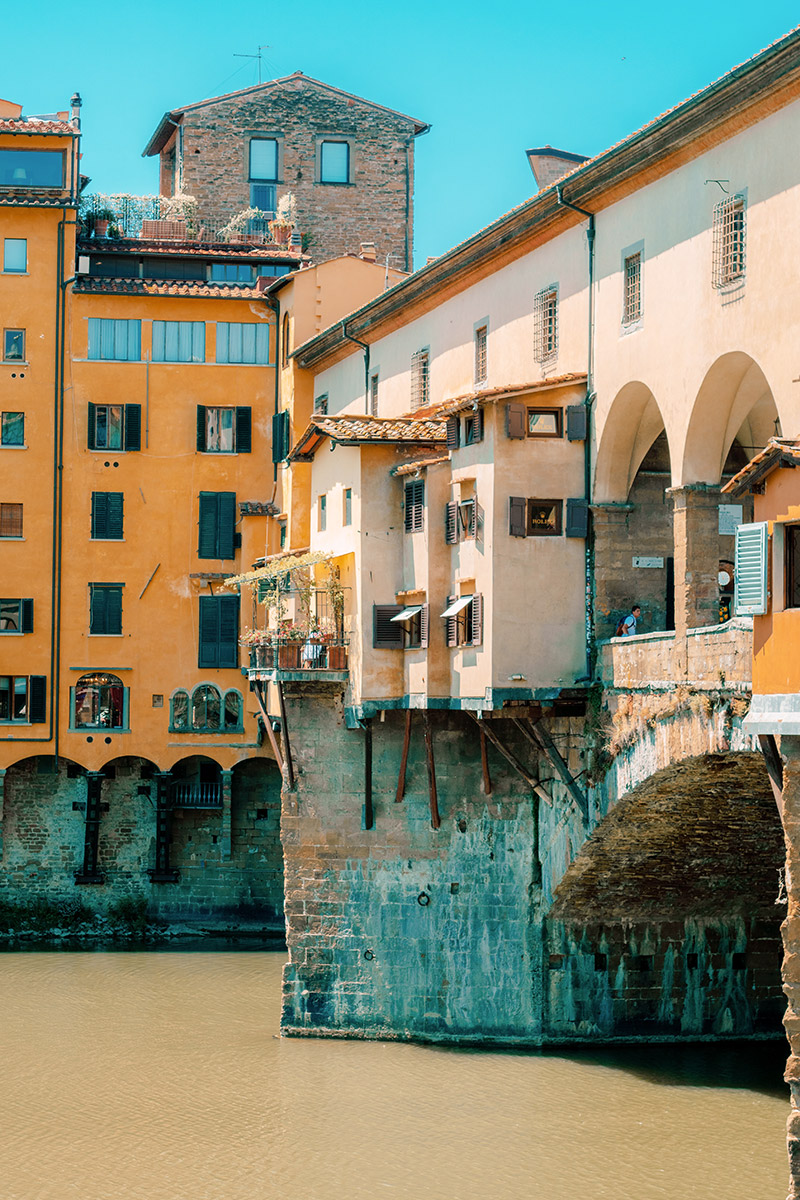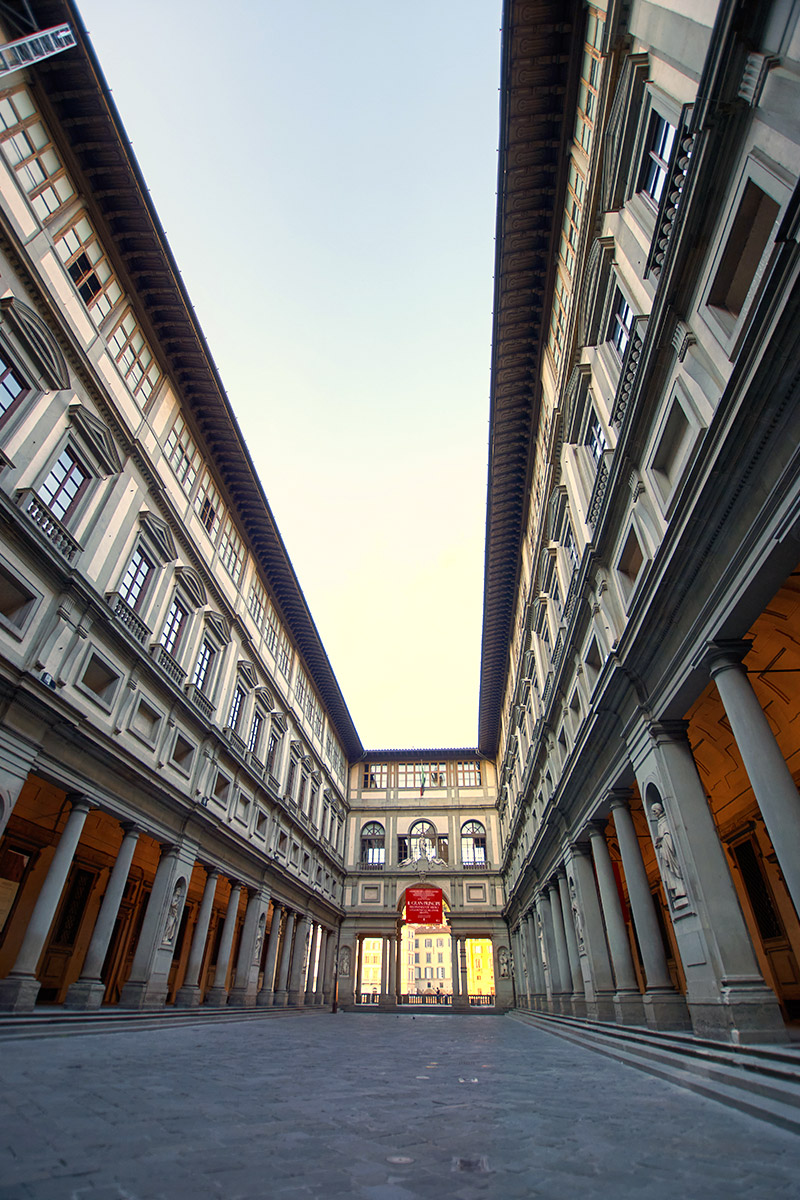 Florence Diladdarno, two steps away from Ponte Vecchio
BSJ15 – Borgo San Jacopo Room is situated in the best position for those who wish to explore Florence by walking. Built in a 700 years old palace, near Ponte Vecchio, it stands in the heart of San Frediano, recognized as the coolest boulevard in the city. Here Florence shows its most authentic face, between the beauty of the past and the vitality of contemporary culture. Artisan shops, restaurants,art and gastronomy merge together to offer you an unforgettable experience. Our resort's exclusive position, right into the historic center, is just around the corner of the main monuments and landmarks.  Pitti Palace and its gardens, the Santa Maria del Fiore dome, the Uffizi Gallery, Ponte Vecchio and Piazza della Signoria await you to offer  you the experience of a lifetime.
The district of medieval towers
Borgo San Jacopo, one of the most ancient roads of Florence, boasts the highest number of still standing medieval towers. In the same road you can admire the Rossi-Cerchi tower,  the two Barbadori towers and  Belfredelli tower, near the Ramaglianti tower, and last but not least the majestic Marsili tower with Robbia clay and the Angelieri tower near the church of San Jacopo Soprarno. An itinerary that will keep your head facing the sky, a worthy entrance into the capital of Renaissance.
Into the heart of our artisans
The Oltrarno, or "Diladdarno" is the creative heart of the city. By walking its lanes, you'll admire the ancient artisan shops, keepers of old crafts. A wide variety of fascinating traditions that still create masterpieces to this day. From glass art, to tailoring, from handmade shoes to woodwork, up to jewelry and lutherie. The perfect landscape for those who wish to be impressed by our artisans and buy an everlasting memory to bring home or gift to someone.
Contact us for more informations or to book your exclusive stay. If you book from this site, we have a wonderful gift for you.
The real life and taste of Florence
It is known that as Florentines we like to eat, but more importantly, to eat good. Every taste can be satisfied by our local cuisine. In small typical inns,where it is possible to enjoy a delicious rare Fiorentina steak or hot Pappardelle with boar. In gourmet restaurants, where tradition meets innovation and imagination. But also in wine shops, where is possible to taste a glass of Chianti DOCG wine, a Tuscanian excellence. Lastly a mention of honor goes to gelato, the sweet art-made dessert that you can enjoy on a romantic terrace facing the Arno river. And for the nightlife lovers, at sunset the Oltrarno shops turn into clubs, where you can have a drink and sample fine wines. A wide range of experiences, all at once.